Hello my lovelies! Summer is among us. It's warm and sunny. I'm already missing Winter ahahah. Anyway, in this blog I've gathered a little list of my (makeup) summer essentials! I hope you'll enjoy it and don't hesitate to share it! I can't to hear what you think and what are your summer essentials in the comments below.
1.
NARS, Pure radiant Tinted Moisturizer. -
a light base is always good on those heavy days!
2.
Lasting Perfection, concealer in fair 1. -
goodbye, my dark circles!
3.
Urban Decay, eyeshadow : Virgin. -
a little glow on my eyes!
4.
Benefit, Roller Lash mascara. -
a must have in the masacara dept.
5.
Becca, Shimmering skin perfector pressed in Moonstone. -
the one that has been in my wishlist for sooo long!
6.
Guerlain, Terracotta in 00 CLAIR - BLONDES. -
you know, my ghost like face can't live without this!
Thanks for reading and I'll see you on Friday! ♥
Bonjour mes lovelies! L'été est parmi nous. Le soleil et la chaleur sont au rendez-vous. L'hiver me manque déjà ahaha. Dans tous les cas, dans cet article, j'ai réalisé une petite liste de mes essentiels make up de l'été! J'espère que celle-ci vous plaira. N'hésitez pas à la commenter! J'ai hâte de connaître votre avis et de découvrir vos essentiels de l'été dans les commentaires ci-dessous.

1. NARS, Pure radiant Tinted Moisturizer. - une base légère est toujours une bonne idée pour ces journées d'été!
2. Lasting Perfection, concealer in fair 1. - adieu les cernes noires!
3. Urban Decay, eyeshadow : Virgin. - un petit peu de lumière sur mes yeux!
4. Benefit, Roller Lash mascara. - un essentiel dans la catégorie mascara.
5. Becca, Shimmering skin perfector pressed in Moonstone. - celui qui se trouvait dans ma wishlist depuis des siècles...
6. Guerlain, Terracotta in 00 CLAIR - BLONDES. - vous savez bien que mon teint fantôme n'arrive pas à s'en passer!

Merci pour votre lecture et on se retrouve vendredi ♥
Hello lovebirds! I'm here with a new review about the Pure Radiant Tinted Moisturizer. I'm a NARS lover. I love most of their product. I wanted a light foundation for this summer and ended up taking this. Sadly, I listened to the sales lady and she sold me a shade that was a bit too dark for my taste. What can I say, I expect my foundation to match my skintone...
But maybe that's just me?!
What it says it does :
Your skin – almost bare, but better. This advanced, oil-free formula provides a translucent veil of color and sun protection while helping to reduce the appearance of hyperpigmentation and dark spots in just four weeks. Infused with lush, naturally derived botanicals and ingredients to immediately help thirsty skin feel hydrated. Kopara from French Polynesia and mineral rich seawater revive and re-mineralize skin for a softer, smoother, and brighter natural glow. Skin is transported.
- Advanced sun protection
- Hydrates and helps reduce the appearance of hyperpigmentation and dark spots for a brighter natural glow
- Oil-free. Dermatologist tested. Non-comedogenic. Synthetic fragrance free.
WHAT I THINK ABOUT THE PURE RADIANT TINTED MOISTURIZER
Pure Radiant Tinted Moisturizer SPF30/PA+++ has a thick consistency. It has a medium coverage which I find quite surprising as it is a tinted moisturizer. It's not a common feature. Nevertheless, the shade Finland was a bit too dark for me. I should have picked up the lightest shade 0. However, once I used my
bodyshop adjusting drops
it matched my skin. I fancy the fact that it has a SPF30/PA+++. I think it's perfect for the Summertime!
BEST USED FOR :
a summer base, lightweight but thick with a medium coverage.
Would I buy it again or recommend it ?
On overall, I would recommend it but I wouldn't buy it again. When applied with a beauty blender and if you use a tiny amount of product, it should be fine.
GRADE : 4 ☆
Thanks for reading and I'll see you on wednesday ! ♥
Bonjour les lovebirds! Je suis de retour cette semaine avec une review du soin hydratant teinté Pure Radiance de chez Nars. J'adore la marque NARS. J'apprécie la plupart de leurs produits. Je voulais un fond de teint qui soit assez léger et j'ai fini par me laisser tenter par un de leurs produits! Malheureusement, j'ai choisi d'écouter la vendeuse de chez Sephora qui m'a fait acheté une teinte un peu trop foncée pour moi... Que voulez-vous j'ai tendance à vouloir une teinte de la même couleur que ma peau... Peut-être que je suis la seule qui espère trouver une teinte parfaite?
CE QUE NARS PROMET :
Le Pure Radiant Tinted Moisturizer SPF30/PA+++ est un soin hydratant teinté léger offrant une protection solaire SPF 30 à large spectre qui permet d'améliorer l'état général de la peau, lui donnant un aspect lumineux et naturel.

Pour quel type de maquillage?
Votre peau sera comme presque nue, mais embellie. Cette formule élaborée sans huile offre un voile translucide de couleur et de protection solaire, la peau est reminéralisée et hydratée pour un éclat plus doux, plus lisse, plus rayonnant et plus naturel.
Testé sous contrôle dermatologique. Non comédogène.
CE QUE JE PENSE DU SOIN HYDRATANT TEINTÉ PURE RADIANCE :
Sa consistance est très épaisse. La couvrance est moyenne. Pour ce type de produit, c'est assez impressionnant. Il est rare de trouver une couvrance aussi épaisse avec un hydratant teinté... Néanmoins, la teinte étant trop foncée pour moi, j'ai dû utiliser le produit de The Bodyshop pour l'éclaircir. Le SPF 30 est un grand plus pour moi, surtout pour un produit utilisable l'été.
UTILE SI :
vous cherchez un produit pour l'été qui est couvrant mais pas trop épais.
EST-CE QUE JE LE RECOMMANDE?
Globalement oui, même s'il est un peu trop épais. Cependant si vous l'appliquez avec une beauty blender et que vous en mettez très peu, cela fonctionne très bien.
NOTE FINALE : 4 ☆
Merci pour votre lecture et on se retrouve mercredi ! ♥
Hello there, lovely people! In this blog, we will explore the notion of
dreams
. If you're interested, thank you for reading and if not, I will see you next time!
Let's get right into it, shall we?
So, I was raised with the acknowledgment that dreams were useless. My mom would constantly remind me that dreams were a waste of time. Dreams didn't came true. They were never attainable and that was why they were called dreams. I should always settle for what was at reach. I should never want more than what I already had.
Basically, she would always advise me to play it safe.
Merriam Webster's dictionary defines DREAM as : ' a strongly desired goal or purpose. '
― A BAD OR A GOOD THING?
I don't necessary think that dreams are a bad things. I think kids need dreams. They need to believe that they can do anything. I mean,
if a kid is already bitter about life, how is that same kid going to feel when he gets older
?
Sometimes, dreams do come true. Certainly, it only happens once in a blue moon... but should you give up on your dreams? They could become true BUT it doesn't happen over night. It takes a lot of time, luck and efforts. Not everyone gets the chance to live their dreams. Otherwise, it would be too easy.
Sadly, there is a dark side to any dream chasing. The kind of dreamer who doesn't get his/her wish. It can be soul crushing. I guess the important thing is to set a goal (a dream goal) that is attainable. Something you know you could reach for. Stars are just as good as the sky -
if you know what I mean
!
― AM I A DREAMER?
I honestly don't know. I guess I'm both an Idealistic person and a realistic person. At times, I can be too realistic. I will see a bad situation for what it is and deal with it. On the other hand, I think all things have a positive side even when they dont. One thing is sure I'm a firm believer of Karmic Retribution. I believe that you get what you deserve. In other words, what comes around goes around!
What about you? Are you a dreamer ? Let me know in the comments below ♥ I can't wait to hear what you have to say! x
Bonjour mes lovelies! Dans cet article, nous allons parler des rêves... Merci pour votre lecture et si vous n'êtes pas intéressé(e)s, on se retrouve dans un autre article! Allons donc droit au but, voulez-vous?
J'ai été élevé avec l'idée que les rêves n'avaient pas d'intérêt. Ma mère me rappelait constamment que les rêves étaient une perte de temps. Les rêves ne se réalisaient jamais. Ils n'étaient jamais atteignables. C'était d'ailleurs pour cela qu'on les appelait des rêves. Je devais toujours me contenter de ce qui était à porter de mains. Je ne devais jamais espérer plus que ce que j'avais déjà. En résumé, elle me conseillerait toujours de miser sur la sûreté.



Le dictionnaire Larousse définit un RÊVE comme une Représentation, plus ou moins idéale ou chimérique, de ce qu'on veut réaliser, de ce qu'on désire.

― UNE BONNE OU UNE MAUVAISE CHOSE?
Je ne pense pas que les rêves soient forcément une mauvaise chose. Les enfants en ont besoin. Si un enfant est déjà amer au sujet de la vie, comment fera-t-il lorsqu'il sera plus âgé? Parfois les rêves se réalisent. Certes, cela n'arrive qu'une fois tous les dix siècles... Mais est-ce véritablement une raison d'abandonner tes rêves? Ils peuvent se réaliser mais cela n'arrivera pas du jour au lendemain. Cela prend beaucoup de temps, de chance et d'efforts. Nous n'avons pas tous la chance de réaliser nos rêves... Sinon, ce serait trop facile, voyons!
Malheureusement, il y a un mauvais côté au fait d'être un rêveur. Le genre de rêveur dont le rêve ne se réalise pas, peut-être dévasté. J'imagine que comme dans beaucoup de choses, il faut agir de façon mesurée. Il faut se donner un but (ou un rêve) qui soit atteignable. Quelque chose de réaliste. Et surtout, il ne faut pas oublier que parfois les étoiles sont bien mieux que le ciel!

― SUIS JE UNE RÊVEUSE?
Honnêtement, je n'en sais rien. Je suis tout autant réaliste qu'idéaliste. À certains moments, je suis peut-être trop réaliste. Je vais observer une situation pénible et faire avec. Cependant, d'un autre côté, je crois que chaque mauvaise chose a un côté positif. Une chose est certaine, je crois très fort au Karma. On récolte ce que l'on sème.

Et vous qu'en pensez-vous ? Êtes vous un rêveur ? Expliquez moi tout dans les commentaires :) J'ai hâte de lire vos avis ♥

Good afternoon my lovebirds! As you know, I've been trying to stick to some kind of routine when it comes to blogging. I've trying to post a review each week. This week's review is a review of the
Shade Adjusting Drops
from The Bodyshop. You probably know, I love this brand! You might also remember that I always have a hard time finding the right shade for me.
The struggle is real...
Perhaps, you know exactly what it's like... And if so, this product might just be the answer!
What it says it does :
Our Shade Adjusting Drops help turn an almost there shade into the perfect one.

LIGHTENING DROPS
If you have light to medium skin you may find your foundation looks too dark or orange. A concentration of white and pink pigments in our Lightening Drops helps neutralise yellowness while lightening. Simply add a drop to lighten light to medium shades.
• For use with light to medium foundation shades
• Transform an "almost right" foundation shade into the perfect one
• 1 drop = ½ a shade lighter
• Works with most liquid foundations
What I did notice :
I used on 2 different products. First, I used it on my
Lancôme
foundation. I gradually added drops of this Shade Adjusting directly into the foundation. Then, I tried it on my hand to see if it was the right amount or not. I would then add more drops if necessary. It did lighten my foundation.
I thought it would be interesting to try it with a tinted moisturizer. Therefore, I used it on my Nars tinted moisturizer. By the way, a review is coming up soon. It didn't work at first. I had to put a lot of drops into my tinted moisturizer before it was a shade lighter...
Would I buy it again or recommend it ?
Yes, it's soooo useful! I'm in love.
GRADE : 5 ☆
Thanks for reading and I'll see you on Friday! ♥
Bonjour mes lovebirds! Comme vous vous en doutez sûrement, j'essaie d'instaurer une sorte de routine sur mon blog. En effet, je tente de poster une review par semaine. Celle de cette semaine porte sur le produit de Body Shop : le Créateur de teinte sur mesure Clair. Ce n'est pas la première apparition de cette marque. Je l'apprécie déjà pas mal! Vous vous souvenez sûrement aussi que j'ai beaucoup de mal à trouver la teinte parfaite de fond de teint. (teint de porcelaine, hello!). Peut-être que c'est vous aussi... Auquel cas, ce produit pourrait très bien vous faciliter la vie!
CE QUE BODYSHOP EN DIT :
Nos Shade Adjusting Drops font d'une nuance presque parfaite la nuance parfaite pour vous.
Avez-vous une peau claire à très claire? Dans ce cas, la nuance de votre fond de teint pourrait être trop foncée ou trop orange. Nos Lightening Drops renferment un concentré de pigments blancs ou rosés qui rend votre fond de teint plus clair et neutralise les nuances jaunâtres. Utilisez une goutte de Lightening Drops pour rendre les nuances claires à moyennes plus claires.
A utiliser avec des nuances de fond de teint claires à très claires
Faites d'une nuance de fond de teint "presque parfaite" la nuance parfaite pour vous.
1 goutte = ½ demi nuance plus claire
Disponible également pour rendre votre fond de teint plus foncé
S'utilisent avec la plupart des fonds de teint liquides
CE QUE J'EN PENSE :
J'ai testé ce produit avec 2 type de fond de teint différents. Tout d'abord, avec mon fond de teint Lancôme. J'ai ajouté des goûtes petit à petit en testant sur ma main à chaque fois. En faisant ainsi, cela me permettait d'évaluer la teinte. Il ne faut cependant pas oublier de bien mélanger le fond de teint avant de faire ces tests. Cela a véritablement éclairci mon fond de teint.
Puis, j'ai testé ce produit sur mon fluide hydratant teinté. D'ailleurs, j'en ferais une review très prochainement. Dans ce cas là, j'ai du ajouter beaucoup (énormément) plus de gouttes que pour le précédent avant de constater une différence. Néanmoins, la teinte de base était beaucoup plus foncée que celle que je souhaitais obtenir. Je pense que cela peut également venir le consistance qui était plus épaisse que le Lancôme.
EST-CE QUE JE LE RECOMMANDE ?
Oui, c'est vraiment très utile si vous avez des fonds de teints trop foncés!
NOTE FINALE : 5 ☆
Merci pour votre lecture et on se retouve vendredi! ♥
Hello my lovelies! I hope all is well. I gathered in this blog some advices but don't take my words for it, ahahah!
I'm a fairly optimist person. I will always assume the worst of people. Nonetheless, when it comes to my life, I will always hope for the best. I believe that life is made of small leaps of faith. We can never know or predict what's going to happen, so why worry about something that probably isn't going to happen? We all have our moment of doubts when we feel like we can't do anything right... And that's okay. We are only humans after all.
Sometimes we are faced with so much negativity that it feels like everything is doomed. At some point in our lives, we all have to deal with negativity. Whether it's coming from a friend, a relative or even ourselves : it's there. It's like a dark cloud surrounding us. Sometimes, it's difficult to see past the negativity. Sometimes it seems like nothing is going right. We are -
too often
- waiting for the other shoe to drop. However, negativity attracks negative results. So, it's like a vicious circle. The more you expect the worst, the more chances you have to end up with it.
Recently, I've been facing a lot of negativity. It came from all fronts. I felt overwhelmed. It was like I couldn't breath or think... I was deep in the
dark cloud
. That's when I decided to take the matter into my own hands... I found two ways to deal with the negativity in my life. So here are some tips&tricks on
'how to' deal with negativity
.
― TAKE A STEP BACK :
This one is quite obvious. Nevertheless, I think it's important to stress it out. Taking a step back from negativity is essential. You have to look at it from a distance. You have to be like : '
okay. this is affecting me. why did I let it get to me ? & how can I fix it ?
' Basically, you have to take a moment to think. You have to fight the negativity. You have to keep it outside your head. Don't let it in. In the end things will work out. Take a deep breath. Force yourself to switch off from any online activity, tv or anything that can distract you and deal with your negativity problem.
― STAY AWAY FROM THE SOURCE OF THIS NEGATIVITY :
If you can't fix it, then, pretend it's not there - but only for a while. Take a vacation. Take a few days off. Just simply, take some time to do things you enjoy doing. Your problems will still be there when you get back but at least you'll be able to face them serenely. Take advantage of this time to do things you've always wanted to do and couldn't before!
Everything will be okay in the end. If it's not okay, it's not the end. "
Thanks for reading and I'll see you on Wednesday! I would love to hear what you thing and what are your ways to deal with negativity! Let me know in the comments below! ♥
Bonjour mes lovelies! J'espère que tout va bien pour vous :) J'ai rassemblé dans ce post quelques conseils... Mais bon, ne prenez pas mes mots pour paroles d'évangile! Je suis quelqu'un d'assez optimiste bien que j'imagine toujours le pire venant des autres ahaha Cependant quand il s'agit de ma vie, j'essaie de rester positive. Je pense que la vie est faite d'acte de foie. Il faut y croire pour qu'il ait une chance que cela se réalise. Nous ne pouvons jamais vraiment savoir ce qui va se passer. Nous avons tous ces moments de doutes où nous avons cette terrible impression d'être incapable de faire quoi que ce soit... Et ce n'est pas grave. Nous ne sommes qu'humains. Échouer est humain.
Parfois, nous sommes confrontés à tant de négativité qu'il semble qu'un nuage noir se tient au dessus de nos têtes... À un moment ou un autre, nous devons y faire face. Que cela vienne d'un ami, d'un membre de notre famille ou de nous même, la négativité est partout. Parfois, il est facile d'avoir l'impression que tout va de travers... Nous attendons bien trop souvent qu'une mauvaise chose succède à une bonne chose. La négativité attire la négativité. S'imaginer le pire peut entrainer quelque chose de mauvais. Partir perdant d'avance vous fera rarement arrivé premier. C'est un cercle vicieux.
Dernièrement, j'ai été confronté à beaucoup de négativité... Cela venait par tous les fronts. C'était assez accablant! J'avais cette impression de ne plus pouvoir respirer ou penser correctement... Un nuage noir m'entourait.. C'est à ce moment là que j'ai choisi de me ressaisir. Voici quelques conseils que j'ai trouvé utile :

― PRENDRE DU RECUL :
Ce point est sûrement évident. Cependant, il me semble important d'insister là dessus. Il vous faut prendre du recul sur ce qui vous pose problème. Il vous faut vous questionner. Vous demandez : "okay, ceci m'a blessé. pourquoi est-ce que cela m'a atteint ? comment puis-je résoudre ce problème? " En gros, vous devez prendre le temps de penser et ne pas vous enfermer dans un flow de pensées négatives! Prenez une forte inspiration et déconnectez vous du monde virtuel et de toutes les distractions qui vous entourent. Tentez de régler les choses. Agissez!

― S'ÉLOIGNER DE LA SOURCE DE CETTE NÉGATIVITÉ :
Si vous n'arrivez pas à régler le problème, prétendez qu'il n'est plus là. (mais seulement pendant un petit moment) Prenez des vacances. Prenez quelques jours de repos. Oubliez vos tracas le temps d'un weekend. Ils seront toujours là à votre retour mais au moins vous serez apte à les affronter plus sereinement. Profitez de ce temps pour faire quelque chose que vous avez toujours souhaité faire!


Tout finit toujours bien, si ça ne va pas, c'est que ce n'est pas la fin. "

Merci pour votre lecture et on se retrouve mercredi! J'ai hâte de savoir ce que vous pensez de tout cela. N'hésitez pas à me parler de votre façon à vous de gérer la négativité, dans les commentaires ci-dessous! ♥
Heey my lovelies! I think it's about time we catch up. Here's what's new with me lately…
1.
I had an amazing (3rd of June) weekend. I probably ate way too much...
2.
Everything is changing at the moment. Everything is moving towards the future. I'll be moving out of my current flat soon. It's equally scary and exciting.
3.
I will be
going to London
very soon. I can't wait to be reunited with one of my favourite city ♥
4.
I'm so thankful for my granny. My grandmother is my rock. She is absolute golden. She is the best thing ever. I don't know what I would do without her.
5.
Blogging, I love writing and blogging in general. It's one of best thing. I couldn't thank you enough for reading me ♥ It means the world to know someone is taking the time to read what I have to say!
What has everyone been up to ? Thanks for reading ♥
Coucou les lovelies! Je pense qu'il est temps de faire une petite mise au point. Voilà sans plus attendre des nouvelles de ma part ou plus précisément cinq choses positives.
1. J'ai passé un super weekend au début du mois. J'ai surement trop mangé...
2. Tout change et se bouscule autour de moi. Le futur me tends les bras! Je vais bientôt déménagé dans un nouvel appartement... C'est à la fois effrayant et excitant!
3. Je pars bientôt pour Londres. J'ai hâte de retrouver une de mes villes préférées. ♥
4. Je suis tellement reconnaissante d'avoir ma grand-mère. Elle est tout mon soutien et bien plus que ma famille. C'est la meilleure. Je ne sais pas ce que je ferais sans elle.
5. Écrire mon blog, j'adore écrire et blogguer en règle générale. C'est l'une des choses que je ne regrette pas du tout bien au contraire. Je vous remercie pour votre soutien et de continuer à me lire. Ça me fait tellement plaisir de savoir que vous êtes là ♥
Merci pour votre lecture, mes amours. Et vous, quoi de neuf? ♥
Hello my lovebirds! How are you doing ? I thought I would do a review of
drugstore
's foundation. I picked up this foundation a while back. I thought it was about time I shared my opinion on this famous L'oréal foundation.
WHAT I THINK ABOUT THE LUMI MAGIQUE FOUNDATION
I have the shade C2 Rose Porcelain. It's slightly darker than my
actual skintone
.
It is lovely for a radiant and natural look. For me, it has the right amount of coverage. It's sheer but can also be of a medium coverage. It is luminous but not long lasting. After a good five hours, you have to reapply it. It simply vanishes from your face... Other than that, it's a pretty good foundation for everyday makeup!
The best use would be :
for normal to dry skin and for a glowy natural makeup.
would i recommend this foundation?
Yes! Absoulutely! I would recommend it to anyone who is after a glowy natural finish and won't mind the lack of staying power!
GRADE : 4 ☆
Thanks for reading and I'll see you on Thursday! ♥
Bonjour mes lovebirds! Comment allez-vous ? J'ai décidé de faire une review d'un produit de grande distribution. Il y a quelques mois, j'ai acheté le fond de teint, Infusion lumière de L'oréal : Lumi Magique. Après plusieurs mois d'utilisation, je partage avec vous mon opinion sur ce fond de teint célèbre!
CE QUE JE PENSE DU LUMI MAGIQUE
J'ai choisi la teinte C2 Rose porcelain. C'est légérement trop foncé pour ma peau. Le fond de teint possède un joli fini lumineux et naturel. Pour moi, il a la couvrance parfaite! Il est assez léger mais peut aller jusqu'à une couvrance moyenne. Le lumi maquique est lumineux mais ne dure pas longtemps. Il reste en place pour cinq bonnes heures. Après cela, il est nécessaire de le ré-appliquer. Il disparaît tout simplement. En dehors de ce détail, c'est un bon fond de teint pour tous les jours!
UTILE POUR :
pour les peaux normales à sèches et pour les amatrices de maquillages naturels et lumineux.
EST-CE QUE JE RECOMMANDE CE FOND DE TEINT?
Oui, absolument! Je le recommande à toutes celles qui veulent un fond de teint lumineux et naturel. Mais surtout à celles qui ne seront pas gênées par sa tenue de seulement 5H.
NOTE FINALE : 4 ☆
Merci pour votre lecture et on se retrouve jeudi ♥
Hello my lovelies! Last month, I didn't get a chance to do a round up of my favourite products. They are the products I've been using almost everyday last month. This month, I can't live without :
1.
Terracotta : Guerlain, 00 clair.
2.
MAC Pro conceal and correct palette, Light.
3.
Too faced, Shadow insurance 24+Hour eye shadow primer.
What about you, what are your favourite products lately? I can't wait to hear about it! See you soon lovelies ♥
Bonjour mes lovelies! Le mois dernier je n'ai pas pu vous présenter mes produits préférés. De ce fait, j'ai choisi de le faire aujourd'hui. Les produits que je vais vous présenter sont les produits que j'ai le plus utilisé ce mois-ci.
1. Terracotta de Guerlain, 00 Clair - blondes.
2. MAC palette de correcteurs et anti-cernes, teinte Light.
3. Too faced, Shadow insurance tenue 24H+ base de fard à paupières lissante.
Et vous, quels sont vos produits préférés ? J'ai hâte de les découvrir! On se retrouve bientôt mes lovelies ♥
Hello my lovebirds! Long time no see... I haven't been around much lately, have I? I'm sorry about that... Last week was pretty hectic... I've been going through some sh**. I won't give you the boring details... BUT I had an amazing weekend with my friend. It totally cheered me up! I feel better alreay :)
I'm back at it again with a new review. This product is from the French brand Bourjois. It's their Universal Illuminating Powder. I have to admit I bought this on a whim. I had no
real
need for it. It looked pretty and my friend was very found of it so I thought '
why not
'.
What it says it does :
For its 150th anniversary, Bourjois reinterprets its legendary java rice powder. An ultra fine, velvety texture for a smooth and radiant complexion.
What I noticed :
It has a velvety texture. You can barely feel it. However, on my fair complexion, it does not illuminate my skin. It's
a loose powder so you lose
a lot of product with each use. It gets everywhere - and on everything. It has a distinctive smell. Thankfully, I like this smell. It's quite pleasant.
Would I buy it again or recommend it ?
On overall, I'm not a huge fan of loose powder. I think the Universal Illuminating Powder by Bourjois would only be a good choice if you'd like to set your makeup. I think it could work better on
darker skintone or oily skin
. The best use for Universal Illuminating powder would be : as
a matifying product
or a
setting powder
. this Nonetheless, the packaging is so darn cute!
GRADE : 3 ☆
Thanks for reading and I'll see you on Friday! ♥
Bonjour mes lovebirds! Ça fait un moment que nous ne nous sommes pas croisé(e)s... Je n'ai pas été très présente ces derniers jours et je m'en excuse... La semaine dernière a été très agitée... Je vous en passerais les glorieux détails. Néanmoins, j'ai passé un super weekend avec une amie et cela m'a vraiment remonté le moral! Je me sens déjà mieux :)
Je suis de retour avec une nouvelle review. Ce produit vient de la marque française BOURJOIS. Il s'agit de la poudre de riz de Java, une poudre illuminatrice universelle. Je dois avouer que j'ai acheté ce produit sur un coup de tête! Je n'en avais pas vraiment besoin. Le packaging était canon et une de mes amies en était fan. Du coup, je me suis laissée tenter.
CE QUE BOURJOIS EN DIT :
Un poudre mytique de Bourjois : la pourdre de riz de Java pour un teint lissé, velouté et éclatant! Poudre illuminatrice universelle à l'extrait de rose adoucissante, une texture ultra fine et douce pour un teint lissé et éclatant.
CE QUE J'EN PENSE :
Cette poudre est très fine. Je ne la sens presque pas. Elle possède véritablement une texture velours/douce. Cependant, avec ma peau (peut-être trop claire), je ne constate pas d'effet illuminateur. D'autre part, c'est une poudre libre donc beaucoup de produit est perdu. La poudre se propage partout et sur tout ce qui l'entoure. Elle possède une odeur particulière. Je trouve l'odeur assez plaisante.
EST-CE QUE JE LE RECOMMANDE ?
En résumé, je ne suis pas une grande fan des poudres libres. Je pense que les personnes avec un teint moins pâle et/ou une peau plus grasse seraient davantage conquises par ce produit. Je pense que la meilleure utilisation serait pour matifier un teint trop brillant ou pour fixer votre maquillage. Néanmoins, le packaging reste mignon!
NOTE FINALE : 3 ☆
Hello my lovebirds! I'm here again with a little fashion sense. I was talking with some of my friends the other day and I thought about what items of clothing I couldn't live without. We all had different opinions on the matter. So I thought it would be interesting to hear your opinion! They are the keys of all of my outfits. I would be interested in knowing,
what are you key items of clothing?
I hope you will enjoy this little blog post. Thanks for reading and I will see you on Friday ♥
1. white shirt
Anyone peaking at my wardrobe would find out that I own way too much white shirt. I basically always wear white. I feel like this is a shade that suits pretty much any skintone and any hair colour. Besides, a shirt is a way to smart up any outfit. It adds a bit of chic to any casual outfit.
what I would recommend : WHITE SHIRT / WHITE SHIRT / WHITE SHIRT.
2. black boots
I'm a shoe lover. I love shoes. I've too many pair of shoes. I'm a big boots lover. They are so practical and so classy as well. I think that a good, classic and stylish pair of black boots is something every lady should own. They go with pretty much everything from a pair of jeans to a dress.
what I would recommend
:
BLACK BOOTS
/
BLACK BOOTS
.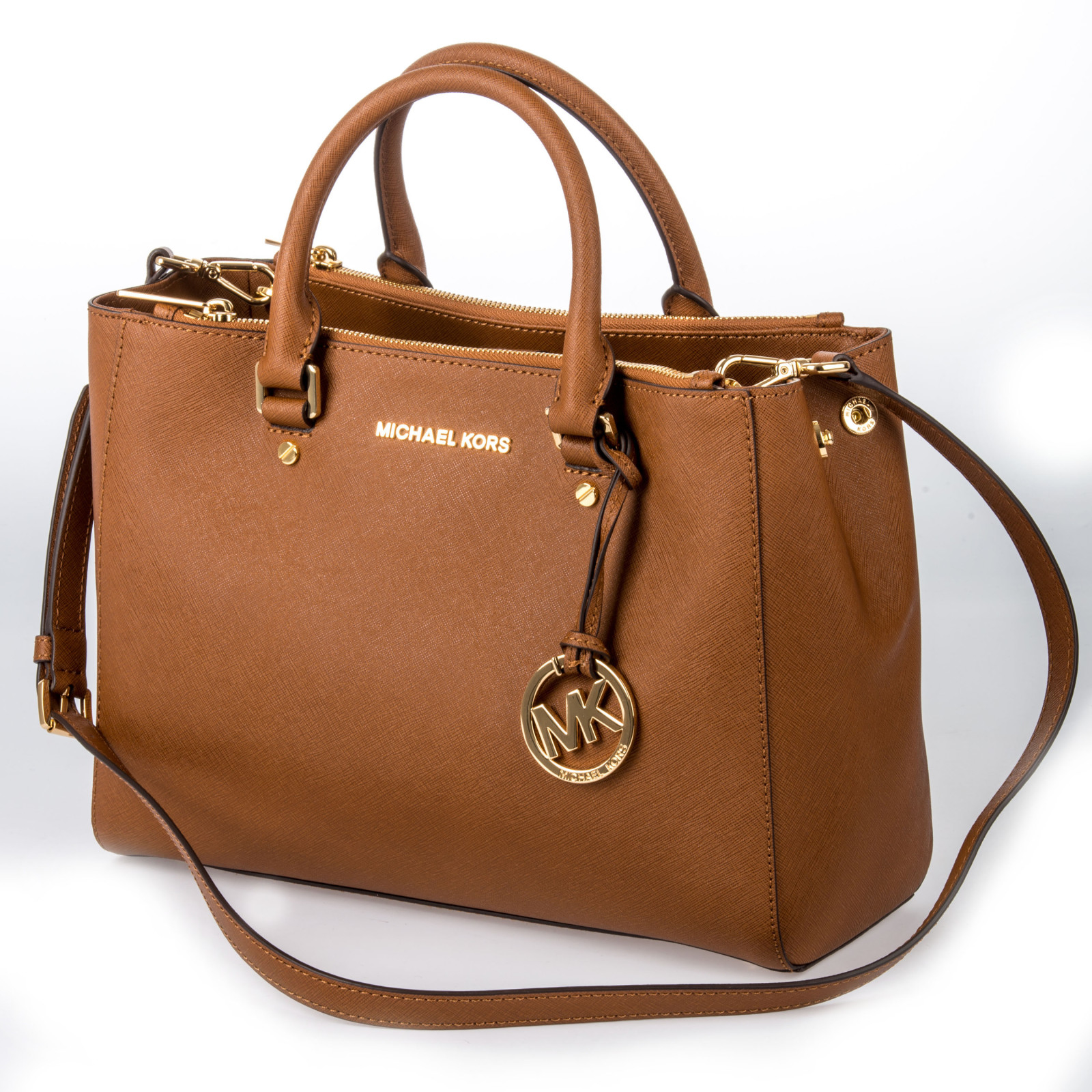 3. designer or leather bag
I'm a lover of pretty -
expensive
- things. I feel like adding a designer bag to any clothes can put together any outfit. I feel like it makes all of the difference in the world. I'd rather invest in a leather bag than buy 4 PU bags. I guess it's something I've picked up from my mother. She only wears leather bags!
what I would recommend
:
BAG
/
BAG
/
BAG
.
What are your essentials ?
Bonjour mes lovebirds! Je suis de retour avec un petit article mode. Je parlais avec mes amies l'autre fois et j'ai pensé à des vêtements dont je ne pourrais pas me passer. Nous avions toutes des avis différents. Ayant pensé qu'il serait intéressant de lancer le débat, j'ai choisi d'aborder ce sujet aujourd'hui. J'espère que vous apprécierez cette idée et j'ai hâte de lire vos avis! Merci pour votre lecture et on se retrouver vendredi ♥ Sans plus attendre, voici les essentiels de ma garde de robe :
1. une chemise blanche
Ouvrez mon armoire et vous vous observerez rapidement que cette dernière contient beaucoup trop de hauts blancs. Je porte beaucoup de blanc. Je trouve que c'est une teinte qui met en valeur n'importe quel teint et qui flatte n'importe quelle couleur de cheveux. En plus, une chemise est une façon très simple d'habiller n'importe quelle tenue décontractée. Cela ajoute une touche de chic à une tenue peut-être trop simpliste.
des suggestions : EXEMPLE 1 / EXEMPLE 2 / EXEMPLE 3.
2. une paire de bottines noires
Je suis une fan de chaussures. J'en ai beaucoup trop. Je suis particulièrement fascinée par les bottines. Je les trouve chic et pratique. Je pense qu'une paire de bottines noires de qualité est quelque chose qui se doit d'être dans vos placards. Elles vont avec presque tout.
des suggestions : BOTTINES / BOTTINES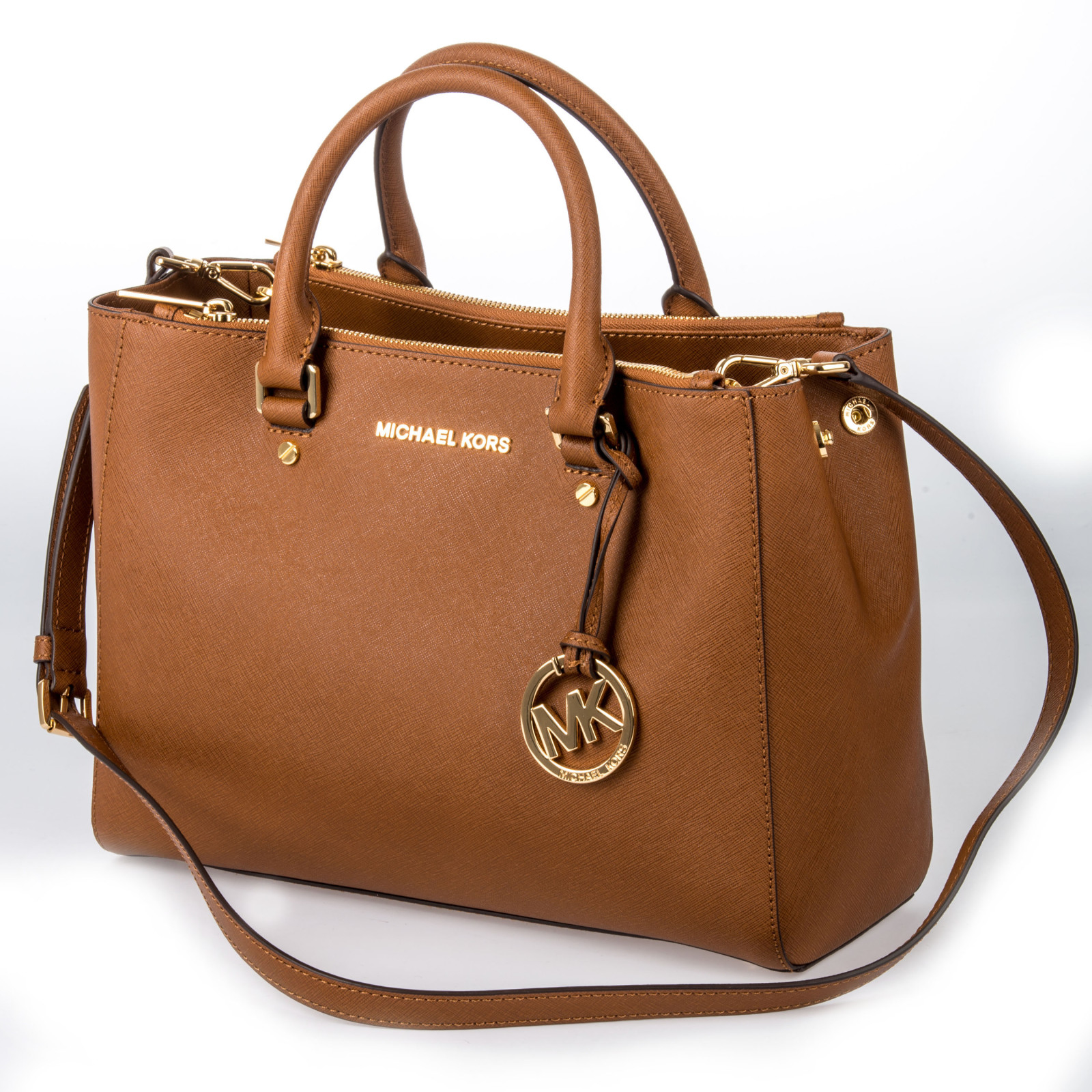 3. un sac de qualité
Je suis amoureuse des jolies choses. Ajouter un sac en cuir ou un sac de marque à une tenue change tout. Cela donne l'impression que vous avez mis plus d'effort dans votre garde de robe. Je préfère investir dans un sac en cuir plutôt que d'acheter 5 sacs en faux cuir. J'imagine que c'est quelque chose qui m'a été transmis par ma mère... Elle ne porte que des sacs en cuir!
des suggestions : SAC / SAC / SAC.



Et vous, quels sont vos essentiels ?